Every so often the web master will add web sites to this page which may be interest to our customers and those interested in our boats. If you have any suggestions they are always very welcome. Please mail Tim on the info address in the "Contact Us" section giving the site name and web address and the site will be added to the list!
The Drascombe Association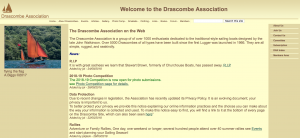 Rockley Watersports
www.rockley.org in Poole currently operate two of our Longboats. Their qualified sailing instructors can give taster sessions on these boats for groups or individuals. We will refund the cost of a taster session if a boat is then purchased from us.
www.capecutter19association.org